Compressed Natural Gas (CNG) is gaining traction as a cleaner alternative to traditional fuels for vehicles and industrial applications. Several initiatives and trends in CNG development are emerging to promote its use and support its growth. Here are some of the top recent initiatives:
Government Incentives: Many governments worldwide are offering incentives to promote CNG use. These incentives may include tax breaks, grants, subsidies, or preferential treatment in emissions regulations to encourage the adoption of CNG-powered vehicles and infrastructure.

CNG Infrastructure Expansion: There is a growing focus on expanding CNG refueling infrastructure. Governments, energy companies, and private investors are funding the development of new CNG stations and upgrading existing ones to enhance accessibility for CNG users.

Green Fleets: Many commercial and government fleet operators are transitioning their vehicles to run on CNG. This initiative aims to reduce emissions and lower operational costs while promoting CNG technology.

Global Energy Transition: As part of the global shift towards cleaner energy sources, CNG is being positioned as a bridge fuel to help reduce greenhouse gas emissions, particularly in regions with abundant natural gas resources.

Green Initiatives and Sustainability: CNG's lower emissions profile and availability of renewable CNG make it a key component of green initiatives and sustainability efforts for reducing carbon footprints.
---
---
Technological Advancements
Advancements in engine technology and lightweight composite CNG storage tanks are increasing the efficiency and range of CNG-powered vehicles.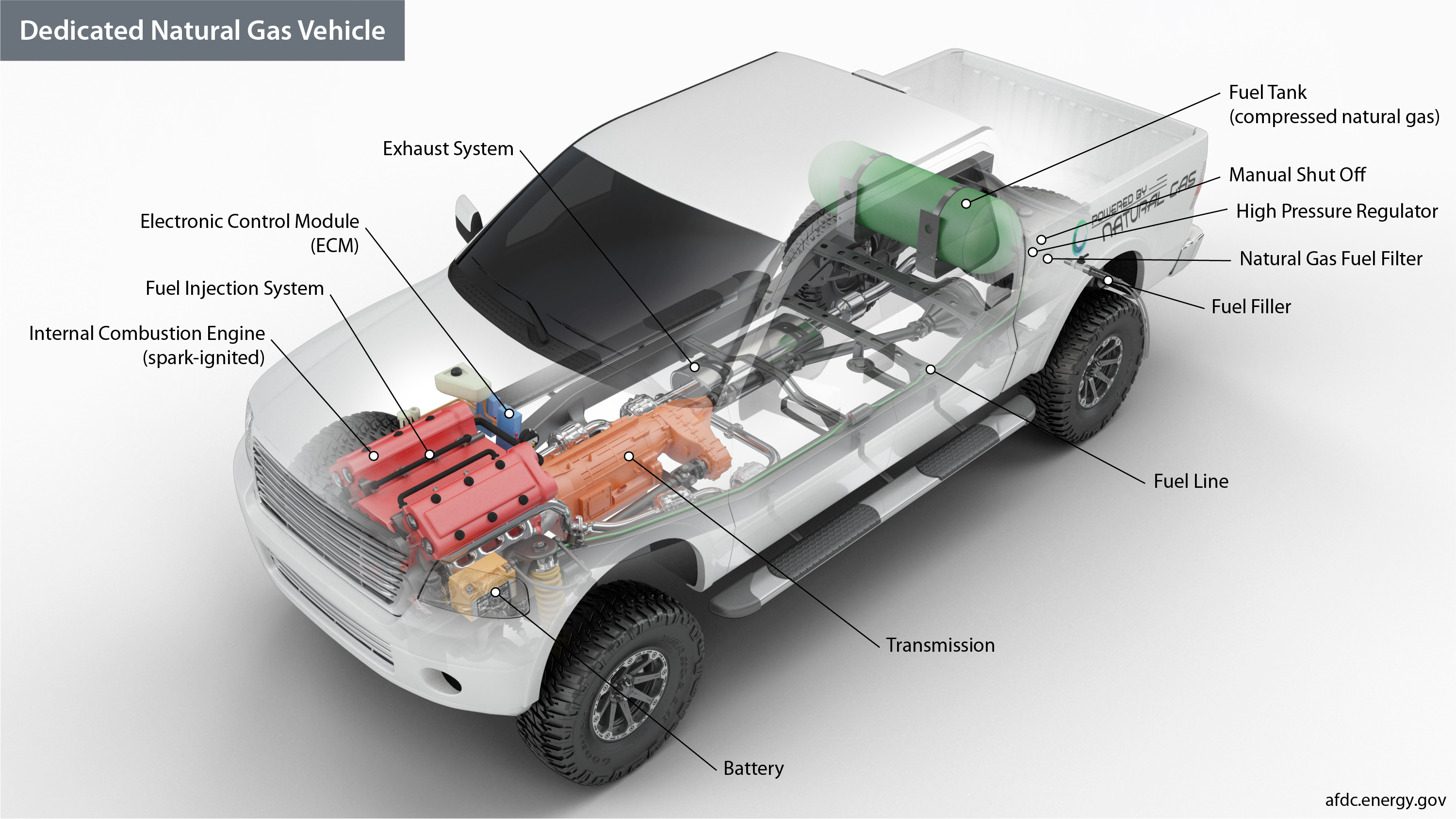 Contact our Consulting Team Today to Collaborate on the Most Fitting Solutions for your ESG Goals
These initiatives demonstrate the growing interest in CNG as a clean and efficient energy source for transportation and industrial applications. As CNG technology continues to advance and as environmental concerns rise, we can expect further developments in this sector.